Meal Delivery Programs Making Eating Well a Little Easier
By Kerryn McDonough
Answering "What's for dinner?" has just become a little easier with a multitude of new services providing exciting and nutritious options delivered straight to your door. Whether you are looking for something to prepare yourself, a one-time delivery, a week of healthy meals, or you're an instant solution to your Thai craving, there is an app to help.
So what do all these apps mean for the restaurant industry?
With convenience and price continually proving to be the two most important factors in how and when diners choose to eat, delivery apps are becoming more prominent in weekly plans. People can order food to heat up whenever they want, have it delivered hot and ready to eat, or brave a culinary adventure and prep a meal themselves without the hassle of accumulating and prepping ingredients. While having an infinite number of options delivered straight to your door is fun, convenient, and cost effective, we believe diners will continue to spend evenings in restaurants enjoying hot food straight from kitchens of talented culinary teams. As the foodie culture continues to grow, chefs should look for ways to partner with these apps to provide new, exciting experiences for patrons whether welcoming them into a bustling, social environment or bringing the restaurant into their homes for them to enjoy while plopped on the couch.
Below are some of the most popular ones in the city we call home, San Francisco.
Sprig – For something light and ready-to-eat.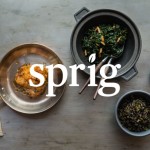 The daily changing menu offers three to five light, healthy options for diners to choose from and the meal is delivered piping hot and ready for consumption in 10-20 mins. Sprig is perfect for instant satisfaction – warm, nutritious, and delicious in minutes.
Munchery – For something to quickly heat up whenever you desire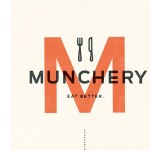 The Munchery menu changes daily offering fresh, affordable options that are prepared by experienced chefs. Using seasonal ingredients, Munchery chefs prepare tasty and nourishing meals that are delivered cold so that you can heat them up and eat on your own schedule. Munchery allows you to schedule your delivery for a time that works for you up to one week in advance.
TableRunner – For a worry-free week of delicious dinners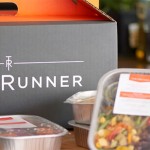 On Mondays, diners receive a customized box of fresh meals prepared by talented, professional chefs. A one time delivery provides users with easy-to-prepare dinners for the whole, which is a great, healthier alternative to quick dining for even the busiest of people. Depending on how many meals you order for the week, prices vary from $11.99 to $15.00 per meal.
Din – For a DIY version of a dish from a beloved restaurant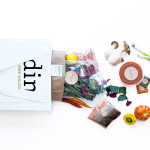 Din enables diners to recreate dishes from their favorite restaurants in the comfort of their own kitchens. Din preps the ingredients, provides a recipe, and gets you all set up to make any dish in 20 minutes…just like the pros. Din delivers exactly what you need in perfect proportions so you don't spend money on exotic ingredients or throw away rotting herbs, helping you cook with more flavor and less waste.
Postmates – For a quick solution to a persistent craving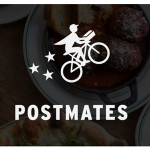 Get any product from any store or restaurants delivered within one hour by Postmates. From frozen yogurt with your list of toppings, to a burger from across town, to restocking the paper products in your pantry, local couriers deliver goods to your door quickly.
Seamless – For comfort food from one of your favorite restaurants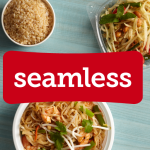 Seamless helps diners order food for delivery or takeout from local restaurants. "Whatever you're in the mood for, wherever you're in the mood for it, you've got it." Satisfy your Thai, Indian, Pizza, or Mexican craving in minutes