Seasonally Spring Ingredients Have Sprung!
Seasonally Spring Ingredients Have Sprung!
By Peter Perez
I hate to favor one growing season above the others (loving them all – yes, even brassica-filled winter!), but spring inches above the others for me these past few years for various reasons.
I've been visiting Floridian family in March regularly the past five years, and when I do get reminded immediately upon my first dining experience how radically different the seasonality of the tropics is from microclimate, dry (and way too dry this year) California. Case in point, the most exceptional meal I ate from start to finish a few weeks back at Coral Gables' newly opened Piripi, from an incredibly talented former El Bulli chef:
Gazpacho + Pan con tomate: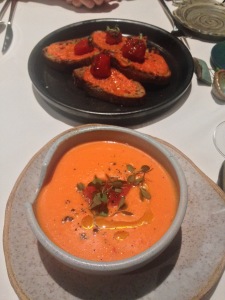 "Air Pizza":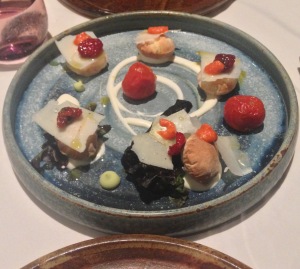 Confused? Yes, both of these dishes are all about the tomato, which has an incredibly long growing season throughout the year in Florida.
When in Miami I can't pass up the next best type of decapod crustacean after California's Dungeness, seasonally available stone crab at world-famous Joe's: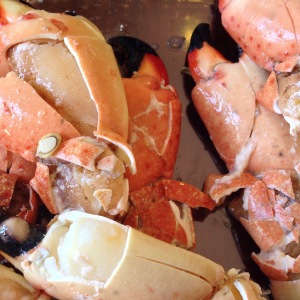 It's been a flavor sensation pleasure to have landed back in San Francisco during the height of availability of, if I had to pick one, my favorite vegetable asparagus, presented and prepared to perfection at Nico, an elegant yet unpretentious spot in Pacific Heights: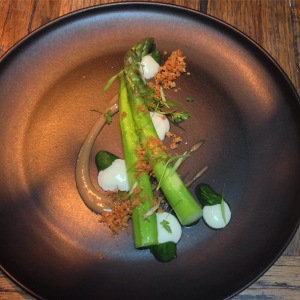 Since seasonally-based cocktails have become more the norm than a trend, how could one pass up HECHO in The Castro neighborhood's incredibly creative cocktail that uses avocado puree as the hero ingredient (mixed to perfection with tequila blanco)?: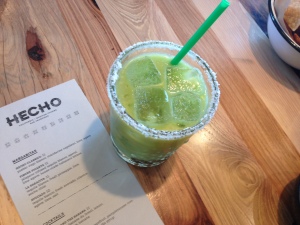 I'll leave you now so I can continue indulging my spring ingredient eating, drinking, and cooking (biggest remaining goals: eat WAY more asparagus, and hello weird and wonderful rhubarb!)