Shakin' Things Up – The Cocktail Garnish
Shakin' Things Up – The Cocktail Garnish
By: Kerryn McDonough
As restaurants continue to perfect the smallest of details from art on the walls to designs on the coasters, general managers, chefs and bartenders alike are dreaming up unique, memorable touches to add to the overall experience. Gone are the days of the simple lemon wedge garnish, now replaced with non-traditional extras from herbs to pickled veggies. As Restaurant Hospitality recently noted, "Customers want bumped-up basics." Below are a few of our favorites.

Trick Dog's' July "Comet"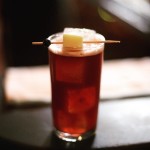 Fighting Cock bourbon, Amaro Lucano, blackberry, 
Shiraz, Dale's Pale Ale, chipotle, lemon, and sharp cheddar
Ocean Prime's Berries & Bubbles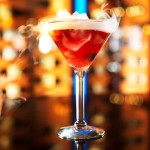 Belvedere citrus vodka, Crème de Cassis, 
sour mix, Domaine Chandon Brut, fresh berries, dry ice
Pabu's Old "Foie"shioned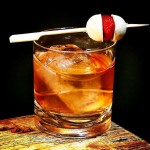 Foie gras-infused nikka coffey grain whisky, pickled rhubarb, 
Aztec bitters and Peychaud's bitters topped with foie gras torchon and a bit of kumquat
1760's Pear-Ginger cocktail with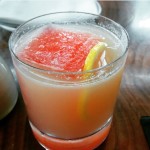 Lacryma, gin, a Campari ice cube
15 Romolo's Waffle Shot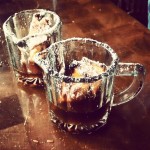 A powdered sugar-dusted waffle square dunked into black rum and coffee liqueur.