af&co. Summer Staff Updates
From new hires to promotions, we've got some team updates we're excited to share!
UPDATE: Amy Cleary, Director of Public Relations
Born and raised in Connecticut, she went to college at Johns Hopkins in Baltimore, before coming to California for what she thought would be a couple of years. Far more than a few years later, she is still here. Amy has spent her career working with food and drinks books, at places like TenSpeed Press and Chronicle Books, working with everyone from Charlie Trotter to Hugh Johnson to Julia Turshen to Travis Lett. She has also worked at San Francisco's culinary bookstore, Omnivore Books and has worked with food and wine clients at several PR agencies. When not eating, drinking or thinking about eating or drinking, she enjoys hiking, obsessing over professional cycling and her annual project of pairing food and wine with every stage of the Giro and the Tour de France, and hanging out with her teenage daughter and cats.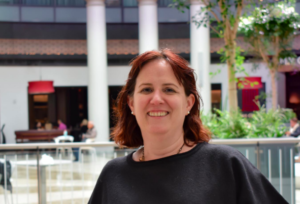 Fun Facts:
Now is my moment to say that I am a jerk and don't believe in the concept of guilty pleasures. 

Song: New Year's Day U2

Food and wine pairing: fried food (french fries, fried chicken, etc.) with Champagne 

Favorite Movie: Roman Holiday 

What's always in your fridge: Many kinds of pickles, homemade bourbon cherries for cocktails, and Champagne

Comfort food: Pizza
Alexandria Dempsey, Director of Marketing
Alexandria Dempsey came into af&co. with a unique insight into the hospitality industry, having graduated with a B.A. in Psychology and Economics from Vassar College and obtained an MBA in Food and Wine. Prior to af&co., she began her career launching brand extensions for Food Network, including restaurants in airports and stadiums, food and wine festivals, and a line of wine. Since moving to San Francisco in 2013, she has built brands for celebrity chefs, food delivery companies, and local food producers. During her time at the hospitality consultancy, Puccini Group, she managed marketing for clients around the country. With experience in house and in agency settings, Alexandria has been on both sides of the table, building authentic hospitality experiences that resonate with guests and drive ROI. In her free time, Alexandria serves as the Auction Chair for No Kid Hungry's annual event, Taste of the Nation – San Francisco, raising funds to help end childhood hunger. Alexandria is also the President of the Vassar Club of the Bay Area.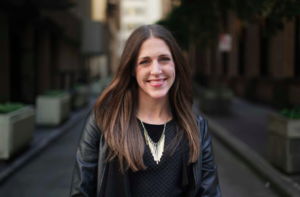 Fun Facts:
Guilty Pleasure Song: Anything by Beyoncé deserves to be blasted at full volume.

Favorite Food: I can't help it, as basic as it is, but avocado toast with good olive oil, flaky sea salt, and crushed red pepper flakes is my one true love.

Hobby: You can find me journaling at The Mill on weekend mornings, indulging in the bright space, seasonal jam toast, and iced coffee with half and half. Yoga keeps me centered and connected with the world around me.

Favorite Dish: The Tea Leaf Salad from Burma Superstar is definitely the dish I crave the most: all that umami, the crunchy seeds, the garlic – I could eat it every day.
Kelda McKinney, Senior Account Manager, PR
Prior to joining af&co, Kelda handled events and public relations for various entertainment, film, and non-profit clients. She is also an avid solo traveler who has lived and worked in Japan, gone on safari in Tanzania, and served as a free babysitter while traveling in Belize with her best friend and two children. A big fan of cooking and history, Kelda has a sizeable collection of cookbooks, including her grandmother's personal collection, with recipes dating back to the late 1800s. In her free time, Kelda also volunteers at Oakland Animal Services and fosters kittens and cats through various other rescues. She lives in Fruitvale with her three, extremely spoiled rescue cats. It's quite possible they eat better than her.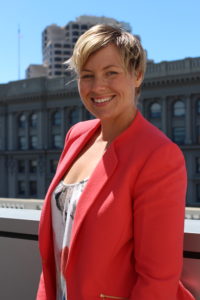 Favorite dish: a well-cooked steak or something really rich, like oxtail stew. I also love croissants and dim sum.

Favorite Restaurant: That rotates. My go-to sushi place is

Geta

on Piedmont. My go-to patisserie is

La Farine

specifically for their pain au raisin. Favorite dim sum place is Ming's Tasty Restaurant because they serve it all day and I always dim sum for dinner. My favorite place for hand pulled noodles is a toss-up between

Shan Dong

and

Imperial Tea Court

. The best salads come from

Mezzo

in Berkeley and my favorite Pakistan restaurant is Indus Village in Berkeley, which I've been going to since college with my best friend.

Favorite Hobby: Cats and animal rescue/welfare. I volunteer with Oakland Animals Services, Cat Town, and Feral Change. Through these groups, I've built relationship and stronger connections with my neighbors and the larger Oakland community.

Always in your fridge: Butter. Everything needs butter.

Comfort food: My grandma's chocolate cake

Dream dinner guests:Anthony Bourdain (RIP) or someone's amazing grandparent/parents and a table filled with all their family recipes.
Macie Pingree, Account Coordinator
Before joining af&co, Macie interned for EvansHardy+Young, a full-service marketing and communications agency, where she worked on national social media and public relations campaigns for clients such as Martinelli's and National Honey Board. Macie also brings with her 2 years of experience working in broadcast television for ABC affiliates. These experiences helped her learn how to effectively navigate the media landscape and generate positive brand exposure for various businesses.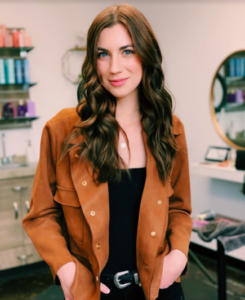 Fun Fact: "I'm obsessed with Guy Fieri cooking shows on Food Network."