Easter and Passover Specials In The Bay Area
Make Easter the tastiest Sunday of the year by enjoying some specials around town.
VILLON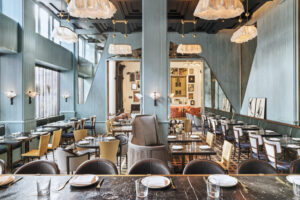 Villon will be featuring a festive Easter Brunch featuring Omelets, Leg of Lamb Carving, Sweet Pastries and a Zesty, build-your-own Bloody Mary Station.
Make your reservations HERE.
Alley & Vine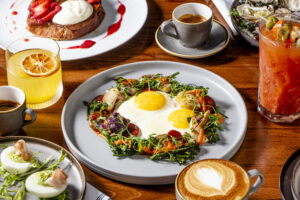 Enjoy an Easter brunch fit for the whole family. On Sunday, April 17th, alley & vine will be offering a three-course menu with a few seasonal standouts such as French Toast with Strawberries, Cinnamon Maple Syrup, and Strawberry Chantilly and Chilled Asparagus Soup. If you have little ones in tow, they will have a three-course menu that will make them feel like they've earned a spot with the adults at the table.
Make your reservations HERE.
KAIY

Ō

Cow Hollow
Join KAIYŌ Cow Hollow on Sunday, April 17th for a 2-course prix-fixe Easter brunch which features Chicken & Waffles, and Churrasco Steak & Eggs. Add a special Bloody Mary to the celebration while you're at it!
Make your reservations HERE.
Don't stress about cooking for Passover this year. Order in or make a reservation and enjoy some of the specials offered in the Bay Area.
One Market Restaurant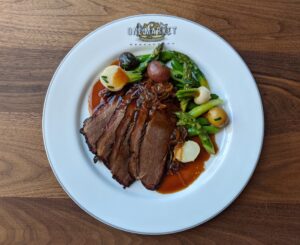 One Market will serving a four course dinner which includes Matzo Ball Soup, Pickled King Salmon, 12-Hour Smoked brisket with Onion Jus and Flowerless chocolate cake. Their Passover menu will be available for dine-in, pick up and delivery from April 14th through April 22nd. A la carte dishes are available as well.
Order your dinner HERE!
Canela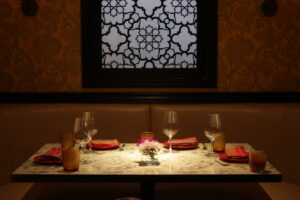 Canela's four-course menu will include Homemade Matzo, Matzo Ball Soup, White Fish Albondigas and Apple Strudel. Optional wine flight available to accompany your meal. Their menu will be available for dine-in starting April 15hth through April 22nd.
Make your reservations HERE!
Pomella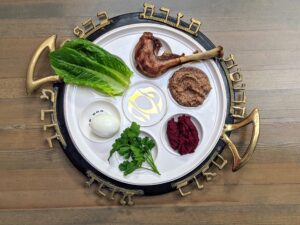 Pomella is bringing back your favorites for Passover: Matzo Ball Soup, the "Everything But The Plate" Seder plate, Hazaret, Charoset, Brisket Tagine, Code Cakes, Matzah Brittle and much more. Items available April 14th through April 16th.
Place your orders HERE.