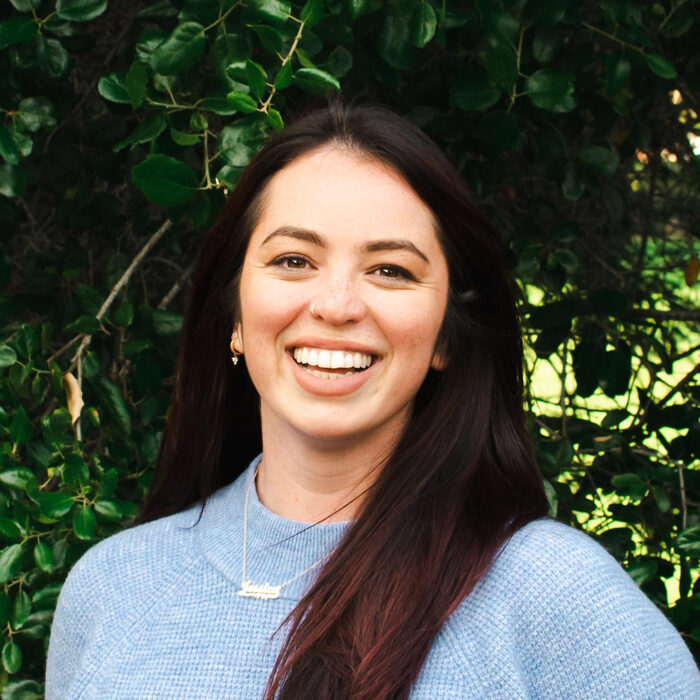 Jessica Seggman
She/Her
Account Manager
Barbecue may not be the road to world peace, but it's a start.
Anthony Bourdain
Growing up as a multi-ethnic Angeleno, Jessica would have Tex-Mex brisket tacos for breakfast, kimbap for lunch and tlayudas for dinner – unaware of how these meals would spark her passion for the culinary arts. Her exposure to the non-conforming diversity within Los Angeles has become the ardent spirit that lives in her work.
While pursuing her degree at California State University, Northridge, she began her career in hospitality, working for renowned chefs like Evan Funke, Josh Loeb & Zoe Nathan, and Micah Wexler. At the same time, she began working as an intern at Miller PR. Within three months she was hired as a full-time publicist, working with clients such as Stan Lee, Paris Hilton, Gene Simmons, Boy George & Culture Club and more.
Utilizing her Communications degree and her passion for food, Jessica moved to the Bay Area to start her own digital marketing and social media company. For the past couple of years, her passion for food led her to primarily work with brick-and-mortar food & beverage businesses affected by the Coronavirus pandemic.
When Jessica is not working, she is coaching girl's lacrosse at Berkeley High School, training at her Muay Thai studio, wandering the great outdoors with her K9 companion, Noche, or binge-watching Chef's Table… again.