Following the Pack: How to Foster Blogger Relationships
By Kerryn McDonough
With the ever-growing popularity of Instagram, comes a new wave of social media influencers and lifestyle bloggers who impact the daily dining decisions of foodies across the nation. More and more, diners are turning to social media for recommendations on where to get the trendiest, most instagrammable dishes in the city. Hashtags such as #eggporn, #foodporn, #forkyeah, and #eeeeeats have made searching for delicious bites easier than ever and bloggers use these hashtags to continually contribute their dining recommendations. While some Instagram influencers are solely dedicated to the one platform, others have robust blogs on other sites where they will often write a more in-depth review for the experiences they most enjoyed.
Below we've listed a few recommendations for establishing and further growing relationships with bloggers and influencers:
Create Custom Experiences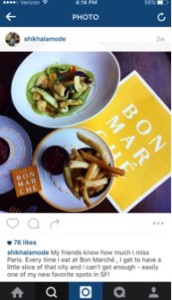 Invite bloggers in for a special meal, a cocktail class, or partner with neighboring restaurants to curate a comprehensive neighborhood stroll. Often bloggers want to try dishes from the menu before they publicly endorse an establishment to ensure that the content they are promoting reflects their true tastes. Invite a blogger and a guest in to try a sampling of dishes with either a signature cocktail or a glass of wine, provide a menu to takeaway and collateral with all appropriate contact information including social handles. Most importantly, follow up the next day to thank them for stopping by and to provide help attaining any extra information they may need to draft a full post.
Offer Special Deals to Followers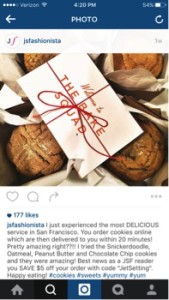 To thank bloggers and Instagram influencers for their support, send out a code or a secret password for a special promotion created specifically for their followers. This small touch will bring in a new audience and will hopefully create returning customers. Don't be afraid to get clever and play around with puns
Leverage Relationships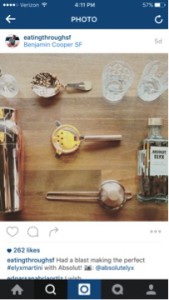 Encourage bloggers to host their own events such as cocktail tastings to bring in business and create buzz on social media. This tactic is similar to sending out a specific code, but gives a specific blogger's audience the chance to hang out with one of their favorite personalities and experience something with them first hand. Bring in new consumers, give them a great experience with an influential host, and instantly gain committed followers.