Sally The Salad Robot has made her debut!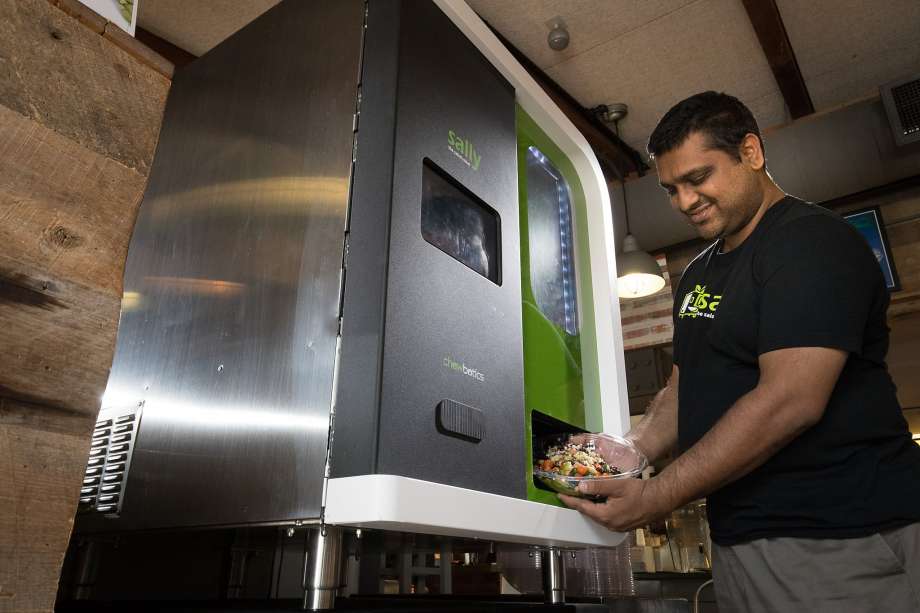 Now is your chance to catch Sally the Salad Robot in action. Calafia Cafe & Market A Go-Go in Palo Alto, California is Sally's debut location!
Sally is Chowbotics first food service robot that creates custom salads. Her ingredients are chef-selected, updated seasonally and loaded daily. Her technology protects the integrity of ingredients and ensures precise caloric counts. With a 3×3 footprint, Sally is flexible and fast, efficiently (and cheerfully!) preparing salads in no time flat!
Look out for Sally in future locations including convenience stores, office break rooms, cafeterias, hotels and restaurants across the country.
Stop by Calafia Café for a salad by Sally. To learn more about Sally, visit sallythesaladrobot.com!