#afcodrinks – Maya Explores the Tenderloin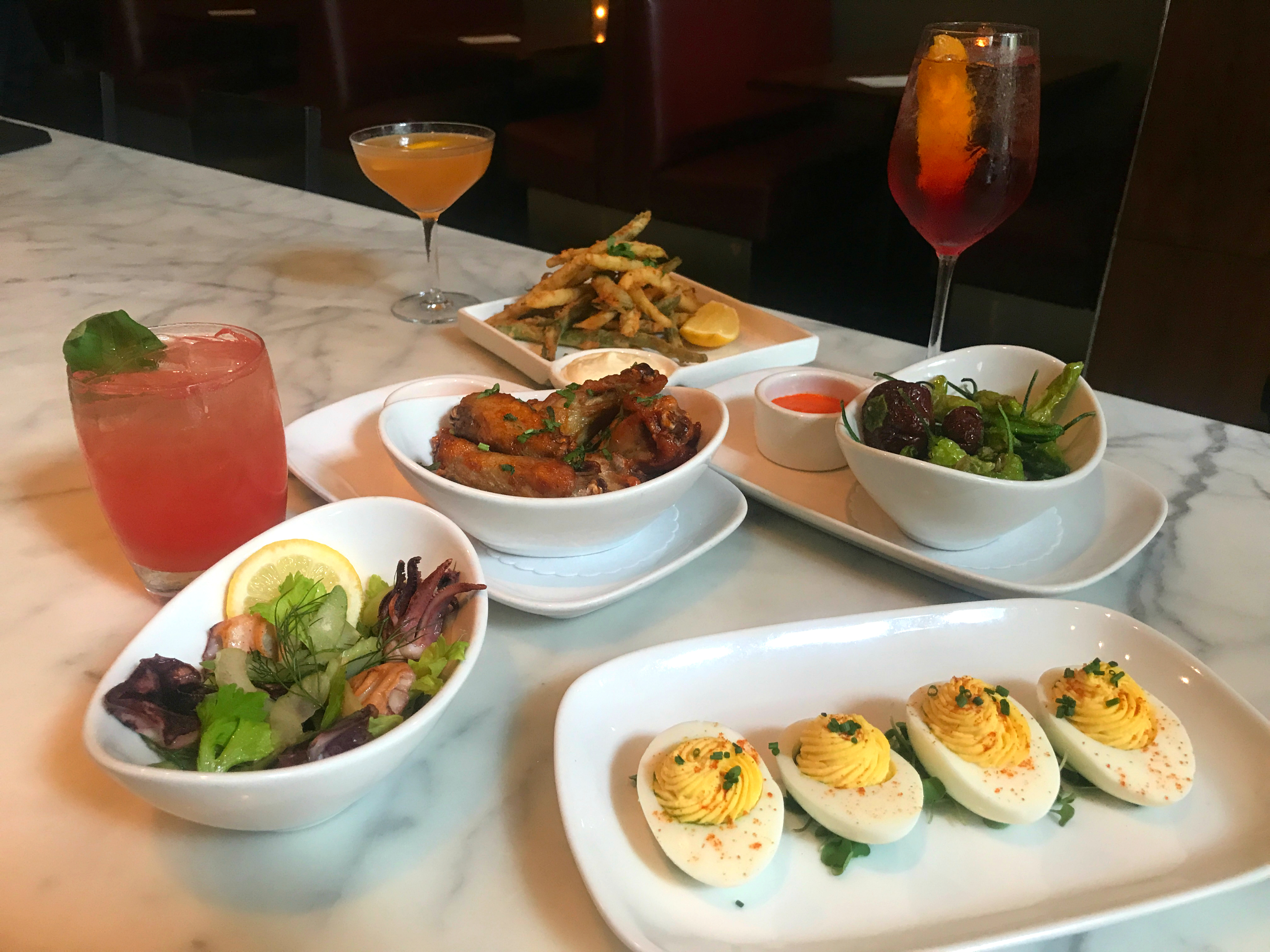 Deep in the heart of the Tenderloin on the corner of Turk and Taylor streets, there is a new bar open called 98 Turk, or BIIG… it has been called both. I arrived after dark and, honestly, I wasn't sure if I was in the right place as there's only a dim glow from inside, the door is locked, and I apparently missed the sign that said to knock. Once inside, the walls are wood panels and the décor seems to be sourced from several first-Sundays at Alameda Flea Market – there's taxidermy, a beautiful bar cart in the corner which was used to serve the folks sitting at the window, and the glasses fit perfectly.
I read up ahead of time – enough to know that sitting on your phone is frowned upon and as someone who's trying to break that "security blanket" habit, I was grateful to be somewhat forced to put it away and spend the time catching up with a good friend.
There are no menus at 98 Turk. Instead, a bartender comes up and explains that they have a full bar and can make any classic cocktail or they can use some of their seasonal ingredients to create a custom drink based on your spirit preference. I wanted "autumn in a glass" and my friend wanted a spin on a classic Negroni. It took some time but we had water and a bowl of complimentary snacks while we waited. When our drinks did arrive, though, they were perfect!
The service was friendly, which is not always the case at bars in the city, but never felt overwhelming or like they were trying too hard. The only semi-negative aspect was when the bill came it was $36 for two cocktails. While $18 cocktails are becoming more common, it was more of a surprise than anything since there was no menu and we weren't given a price range at the beginning. That said, I would absolutely go back and recommend that other people try it out, too.