Taking Takeout to the Next Level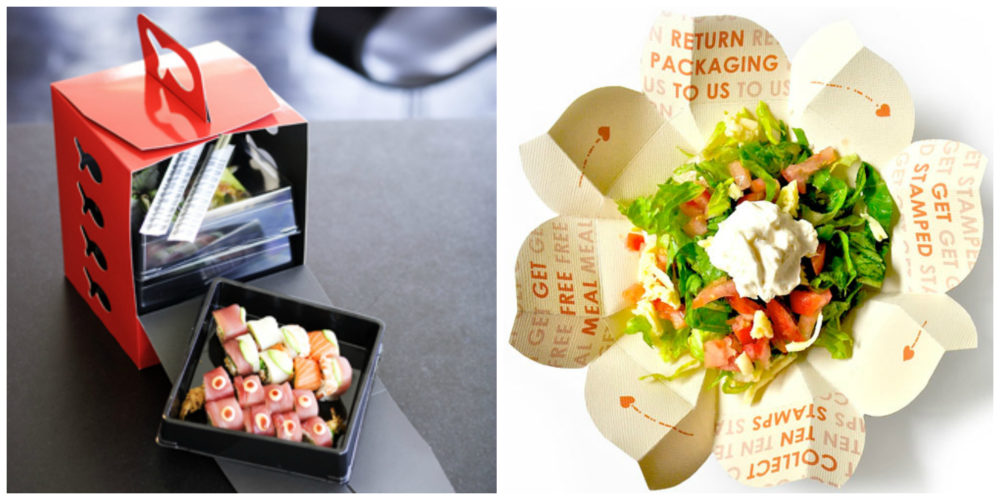 By: Michael Gorecki
Seven seconds is all the time it takes to form an opinion of something and give it a value. For restaurants, that means as soon as a guest walks through the door they must be wowed. That's the value of having great decor, vibrant atmosphere, and a host or hostess there greeting patrons with a smile. However, with the increase of takeout and third-party delivery services, guests aren't always getting the sensory experience of dining in the restaurant. Whatever is in that to-go bag determines what a guests' first impression is and, almost always, those first moments leave them feeling a little unmoved.
Takeout can sometimes be the only interaction a guest may have with your restaurant. That means that the way your takeout is prepared and presented is extremely important to your brand. So what is their first impression? For many, it's a brown sack with some plastic utensils, maybe a spork, and a few paper napkins on top of a box of travel-weary food.
So what can you do to make a great impression? Having beautiful, functional packaging is the easiest way to make an impactful and memorable delivery experience.
The Aesthetic
Think about the material you use. How does it feel? How does it look? Make sure that each aspect is consistent with your style and in-restaurant experience. If it all looks great from the outside, take it apart. Unwrap your packaging just like your guests would and lay it out. How does that presentation look?
By making your takeout visually stunning, you are providing a sensory experience your guests would have if they were dining in your restaurant.
Check out this beautiful packaging from Guactruck, in the Philippines, which uses an origami flower shaped packaging that creates the illusion of a bud opening up into a full bloomed flower. It is not only visually stimulating but it is also practical because of it functionality. And quite frankly, it makes us want to eat those nachos.
The Function
Coinciding with the visual aesthetics of your packaging is its functionality. Is your packaging easy to operate? Are there smooth fluid movements from opening the bag to reaching inside and grabbing the food or are you reaching into a giant hodge podge, blindly trying to find the fork.
We love this packaging from Sticks'n'Sushi which takes its to-go packaging seriously. It uses a single box to hold separate smaller shelf-like boxes that all contain different types of cuisine. Its clear organization allows guests to easily see where everything is and leads to a smooth pleasurable dining experience. And how fun is this to unwrap!?
The Creativity
Having something delightfully unexpected can take delivery to the next level. But what is most important here is making sure that it is true to your brand – don't tie your box in a beautiful silk bow when you are a fast-casual pizza joint.
Some ideas:
•Include a fun placemat
•Add a simple or personalized note: e.x. "Eat me."
•Add in tissue paper and make it feel like they're opening a present
By making your takeout packaging a part of the dining experience and not an afterthought, you can better reinforce and represent your brand, stand out from the crowded delivery market space, and provide an amazing sensory experience for your guests.
Make sure you make your guest's first impression a great one…because there are no second chances at first impressions.