Brooke Discovers The Richmond's Best Crab & Tiki Drinks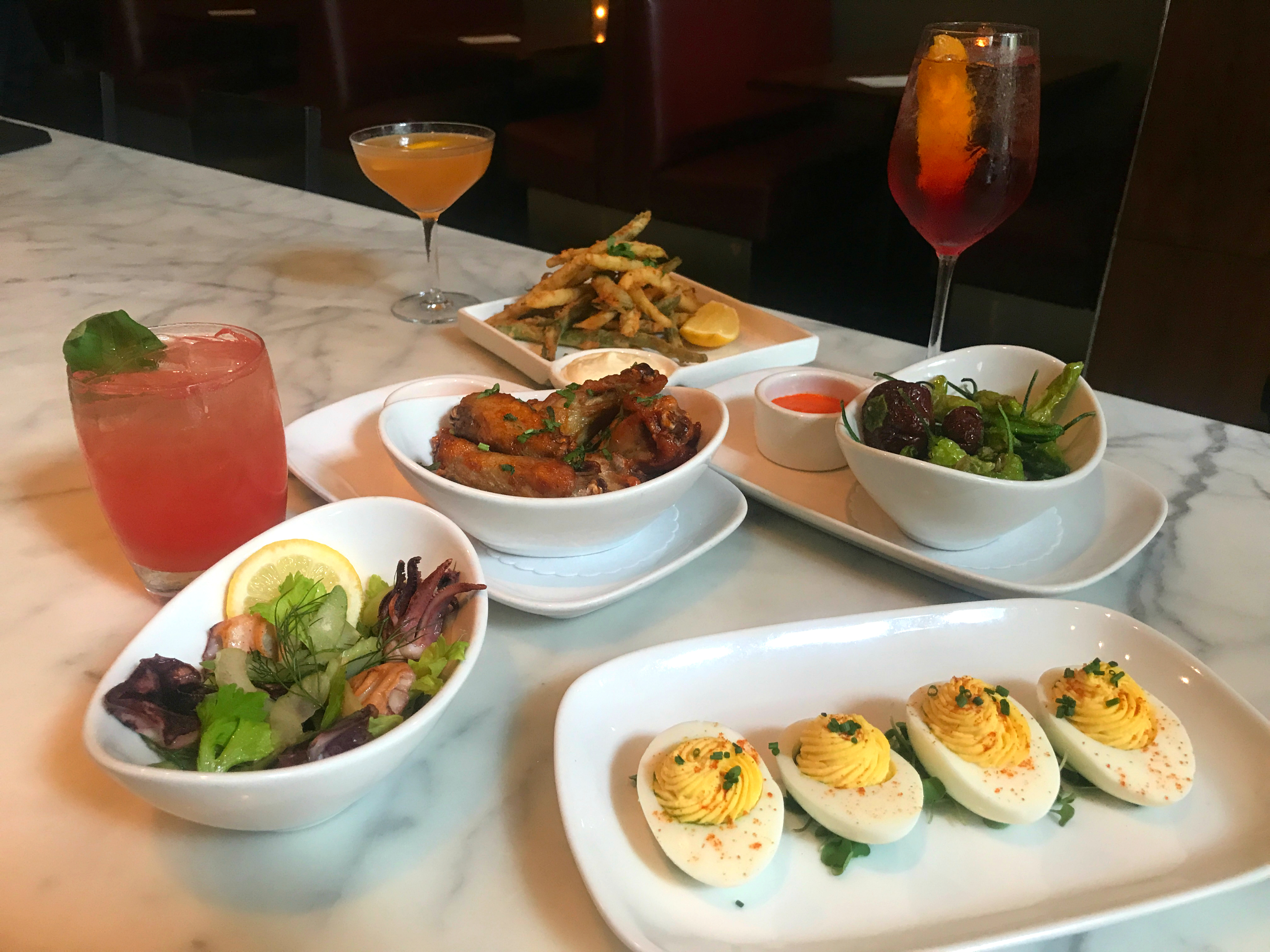 Over the past four winters in San Francisco, one tradition I've made is getting together with friends to head to PPQ Dungeness Island in Richmond for garlic noodles and crab. This is one of the quintessential experiences in our city and just one of many Vietnamese restaurants serving up this delicious combination of buttery noodles and whole Dungeness crabs with plenty of garlic and beer. PPQ is a favorite for their relatively low prices and set menus made for indulging. Like many of San Francisco's best ethnic restaurants, the affordable prices and amazing cuisine offset the efficient if sometimes curt service.
On a Saturday night in January, we started out a block away at Trad'r Sam's. This cash only dive bar boasts a long list of tiki drinks and theme decor to match. Don't expect the menu to tell you what's in your drink because it only describes what might happen after imbibing. The Sabatoge warns "go ahead, mess yourself up", while the Tahitian Deep Purple "makes you see rainbows". After enjoying the juke box and our choice of $7 blended dreams, we headed up 25th Avenue to Clement.
Luckily, our group of seven was able to score a reservation at 7:30pm earlier that day. We arrived to a large crowd of hungry crab lovers on the sidewalk. A few minutes later, we were seated upstairs at one of the large round tables amongst many local families and followed suit, putting on our plastic bibs advertising Maine Lobsters. To make ordering and bill sharing easy, we ordered the set dinner menu for six ($210). The feast includes Imperial Rolls, Garlic Green Beans, Beef Papaya Salad, House Garlic Noodles, Five Spice Chicken, a whole Roasted Crab, a whole Peppercorn Crab, Steamed Sea Bass and Fried Banana with Ice Cream for dessert. Since we were a group of seven, and committed to gluttony while working on our winter bodies, we added another Curry Crab for $52. Each of the three crabs had it's own seasoned juices and plenty of perfectly tender and chewy meat in the legs and heads. After washing it down with hot sake, a couple glasses of white wine and several Tsingtao beers, our total with gratuity was about $400 for our group. No one went home hungry. No one went home with clean fingers.