The Power of 3rd Party Online Bookings in the Hospitality Industry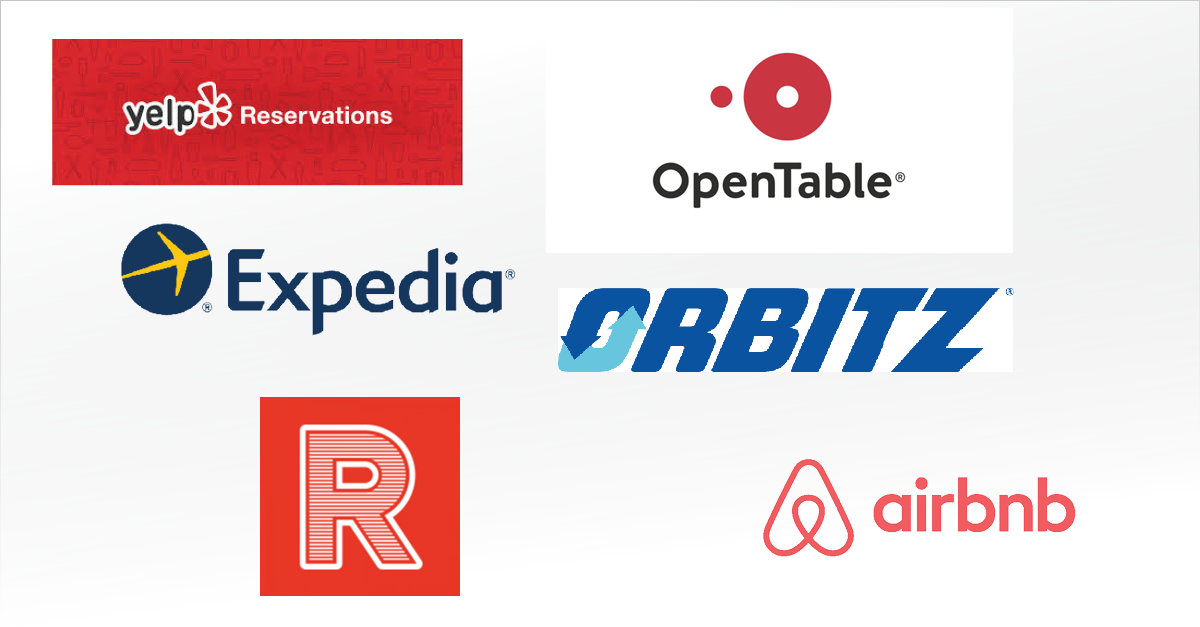 Why 3rd party companies dominate hotel bookings and restaurant reservations.
By: Michael Gorecki
How often do you go to page two of Google when looking something up? Probably, not a lot. Instead you type a new question in the search bar and keep rephrasing that question until what you are looking for pops up in the top three or four results. Who has the time or patience to scroll through page after page? That is why, in today's economy, it's not gold or oil that is the most sought after resource, it's our attention.


In the Age of Information, where we are constantly inundated with millions of messages a day our brains have become more selective with what deserves our attention. We, as consumers of information, have developed techniques and shortcuts to getting what we want faster and easier. We don't tolerate scrolling through the endless wordy pages of Google searches – we would rather find another alternative means to get what we need. As consumers we crave easy, fast, and simple – we just don't have the time or patience to deal with anything else and businesses are noting this.
Dozen of companies have capitalized on this human behavior, especially in the hospitality industry. Expedia, Orbitz, and AirBnb have all created platforms that are easily accessible and digestible. Guest no longer have to search through pages of Google when searching for "hotels in Florence". All guests have to do is access a single website that has compiled and whittled down all of those thousands of options to only the most relevant ones for that user. Boom, bang, as easy as that! Consumers love this simplicity and because of that, most avoid scrolling through the black hole of Google. Businesses like this are able to capture the most limited resource out there, our attentions. That is why companies like Expedia can charge, the horrifying, 25% fee per reservation made.1

What happened in regards to reservations within the hotel industry is starting to gain ground with restaurant bookings as well. Companies like OpenTable, Yelp, and Resy are all competing viciously to gain market share of our attention and it is working. It is becoming second hand nature for guests to use online booking sites instead of directly accessing a restaurant's website. They use these 3rd party websites to easily search for the best restaurants in a simple and understandable platform. Information is digestible and making a reservation is easier than ever. The days of guests picking up the phone and calling to make a reservation is over.
So what can hotels and restaurants do to drive people to their websites and avoid using these third party apps, and losing valued customer interaction? It's all about building top of mind awareness. Guests use these third party apps and services because they are easy and grab our attentions in all the right ways. The best way to counter this trend is by finding creative strategies to stay top of mind. Being in the media, utilizing four walls marketing, and having a stellar social media presence are all examples of ways to keep your business top of mind. Using PR and strategic marketing can promote and generate awareness for loyalty programs and rewards for guests that book or reserve directly through your company's website. If you are able to stay top of mind with guests and even offer something that is a worthy trade-off to using these seamless 3rd party companies, guests might take the bite and book or reserve directly through you. Ultimately, saving you dollars and helping you build stronger customer relationships.
References: