Why 3rd party companies dominate hotel bookings and restaurant reservations.
By: Michael Gorecki
How often do you go to page two of Google when looking something up? Probably, not a lot. Instead you type a new question in the search bar and keep rephrasing that question until what you are looking for pops up in the top three or four results. Who has the time or patience to scroll through page after page? That is why, in today's economy, it's not gold or oil that is the most sought after resource, it's our attention.

Continue reading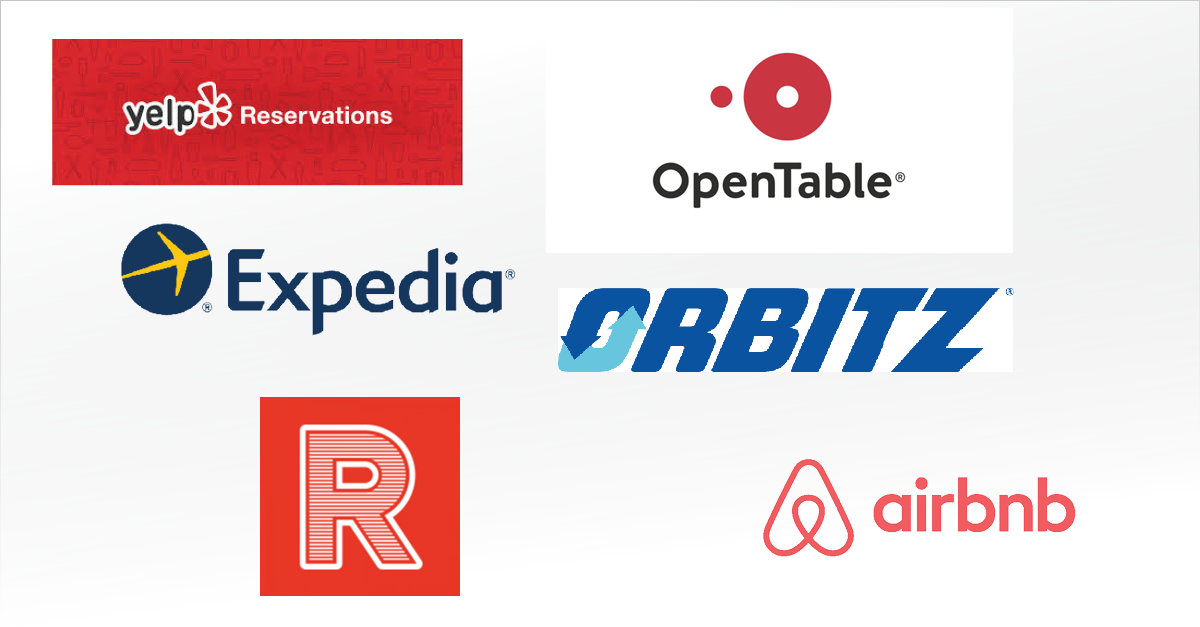 Restaurant Hospitality recently published a great article highlighting some spectacular bathrooms.  We're in the detail business here at AF&Co., so we loved this piece and couldn't agree more.  Your brand experience must carry all the way through every touch point, and yet many restaurateurs treat the restrooms as an after thought.  Depending on your concept, it can also be a great place to let guests know about upcoming promotions.  Everyone visits the bathroom so use that real estate!  We polled our office and here are a few bathrooms that are well worth the trip:
Bang Bang (San Diego) As publicists, we can't help but drool over the press this bathroom has gotten.  As people, we can't help but drool over floor to ceiling Ryan Gosling images.
The Avenue (Columbus) This stunning "steak tavern" is  reminiscent of the 1920s and 1930s with classic black & white checkerboard stone floor in the bar, red vinyl booths, and red vinyl tufted chairs.  The details extend to the bathroom with vintage cartoons accenting elegant finishes. (Plus the steak seasoning is incredible)
The Progress (San Francisco) This 2015 James Beard Foundation nominee for Best New Restaurant attends to every detail…including the wrapping on the toilet paper in the bathroom.  That's style.
Gitane: (San Francisco)  We might agree with the San Francisco Chronicle's Paolo Lucchesi's assessment from a few years ago – this might just be the best bathroom in San Francisco.
Mourad: (San Francisco) This entire restaurant is stunning and we can't get enough of Chef Lahlou's Moroccan menu.  But really…the tile in the bathroom is stunning, to say the least.  It's a communal bathroom with five different stalls.  You'll want to take a seat in all of them.
Did we miss your favorite?  Let us know!  We're always expanding our list of favorite toilets…er…restaurants!
By Kyle Osher
Delivery is no longer relegated to monochrome Chinese menus on the fridge and 45 minute cold pizzas.  While the nostalgia of those late-night standards will forever hold a lukewarm place in our hearts, delivery now means so, so much more. With sophisticated technology and innovative logistic systems, companies like Amazon and Uber are rapidly shaping a world where anyone can get anything at the push of the button. The future is now and we're all buying into it.
As consumer culture increasingly values the convenience and efficiency of delivery services, The NDP Group predicts that at-home dining will continue to surpass in-house restaurant covers over the next ten years in their article, Delivery – A Growth Opportunity On the Horizon.   If your business hasn't partnered with a delivery platform yet, it may be high time to consider it.  Take a look at celebrity chef David Chang's new delivery only establishment, Ando, featured recently on Eater.   To help weigh your delivery decisions, we've created a little list of Pros and Cons for you.
Partnering with a delivery service can:
Allow your team to focus on what they do best – providing a high quality product and experience for guests.
Expand your brand's reach through valuable marketing partnerships.
Increase revenue during slower periods of operation or expand your operating capacity beyond your 4 walls.
Improve your image and add to your brand equity with exclusive offers.
Convert take-away guests to in-store loyalists.
Things to consider before diving in:
A lot of platforms include high percentage fees leaving you with slimmer margins. Be sure to run the numbers and view all delivery costs as part of your marketing budget — one that pays for itself.
Ensure that your menu reflects your concept and travels well.  Don't dilute your brand just to provide a turkey wrap for delivery if you concept revolves around seafood. The Melt, a San Francisco based fast casual chain, has developed an advanced catering delivery system to ensure their grilled cheeses arrive crisp, gooey and delicious.  Read more about their custom packaging in the article by Nation's Restaurant News.   
Offers should be value oriented as opposed to discount-based.  Guests should perceive value through access and ease not discount and speed.  They should feel excited to be able order their favorite chicken-parm sandwich at the touch of a button, not a mediocre salad with 15% off.
Don't make promises you can't keep. Only offer what you can deliver in a timely and controlled manner.